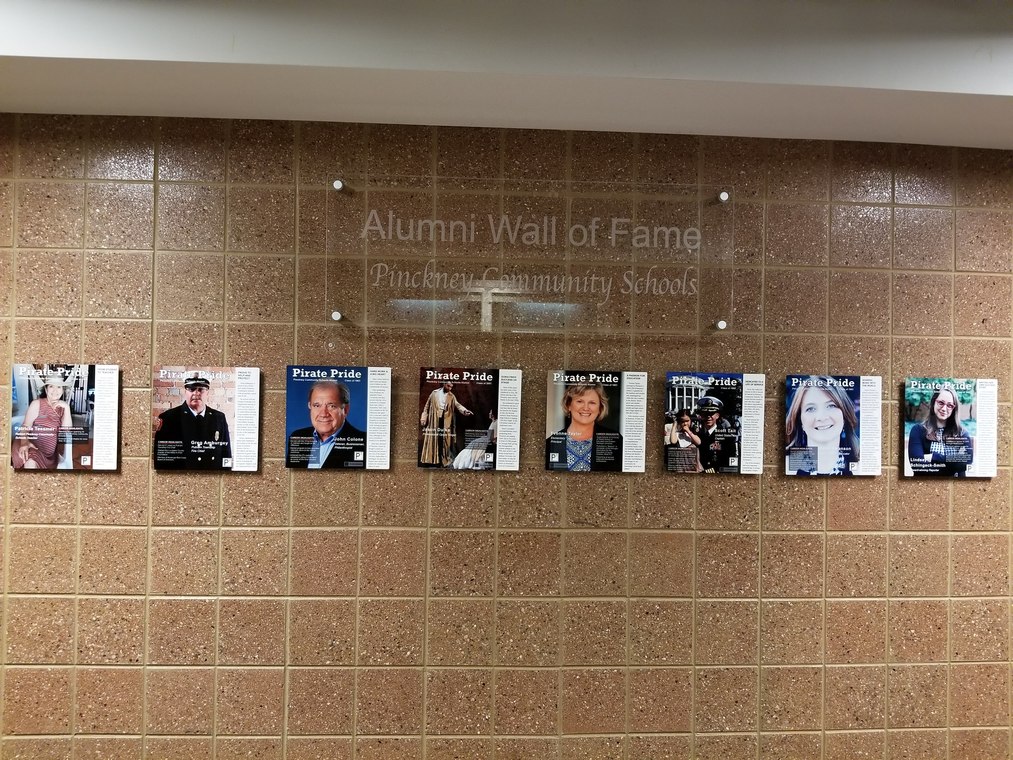 Pinckney Community Schools and Positively Pinckney (P2) are proud to honor selected Alumni through our Alumni Recognition Program. These designated Alumni represent the very best of what it means to be a Pinckney Pirate. They are passionate, dedicated and work to make a difference in their community.
Each alum receives a 12" x 12" metal plaque that features a magazine-style layout honoring their accomplishments during our Alumni Breakfast on Homecoming Day. A duplicate plaque will be permanently displayed and unveiled on the "Alumni Wall of Fame" in the theater within the Pinckney Community High School.
Nominations are accepted each spring for the upcoming Homecoming weekend in the fall. The window for submitting nominations will be announced on the PCS site, various social media, through an email blast and on this page. A link to the online nominating form will be provided in all announcements.
Eligible Alumni will meet the following criteria:
PCHS Grad

Ten years post-grad

Living or dead

Served in the military or private citizen

Have had a meaningful impact on their community