Come on out for our Summer reading events! These include our Book Bus, and our pop-up reading by a PCS teacher!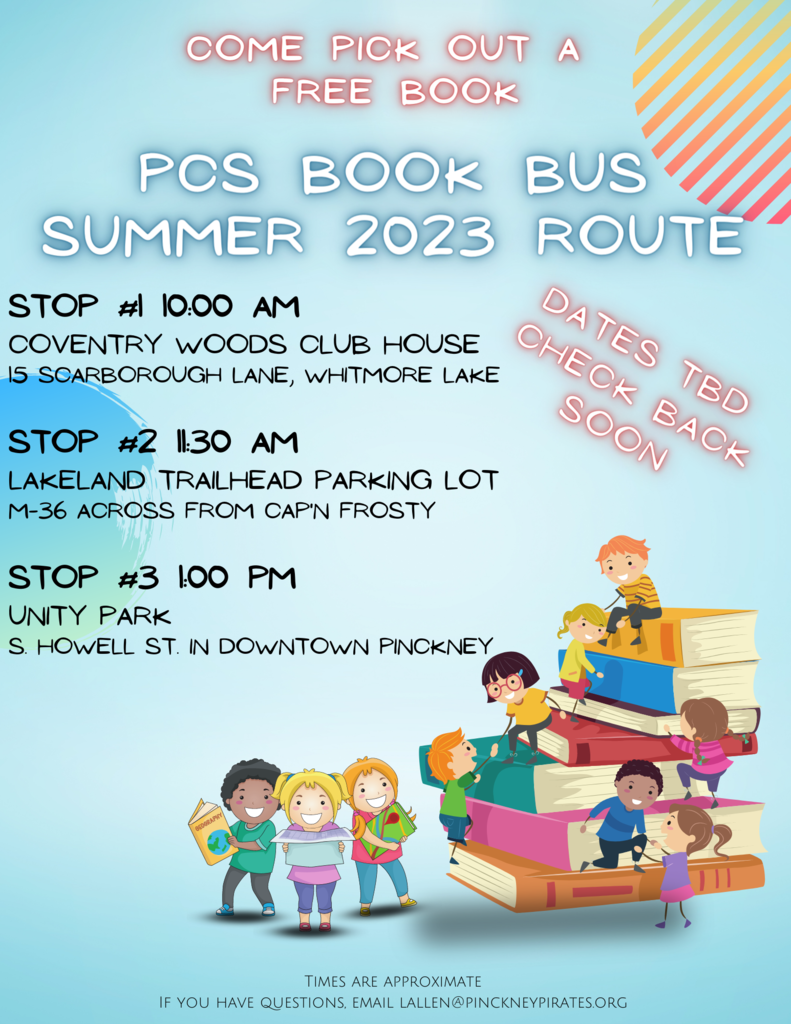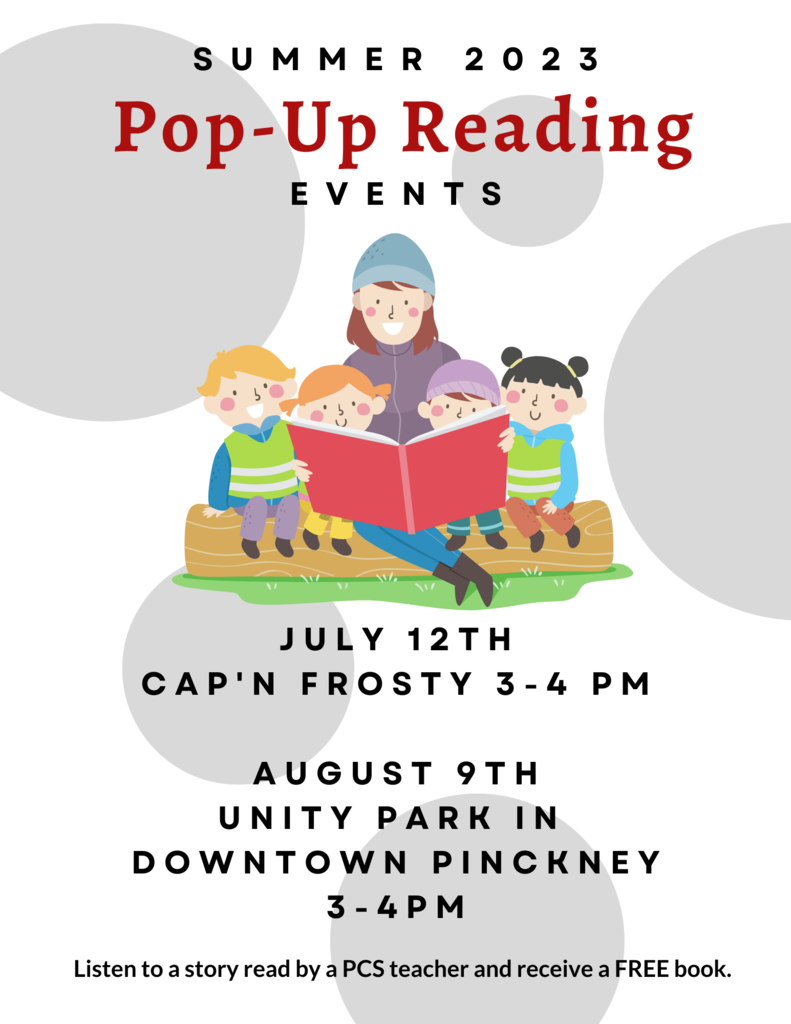 Aramark is seeking employees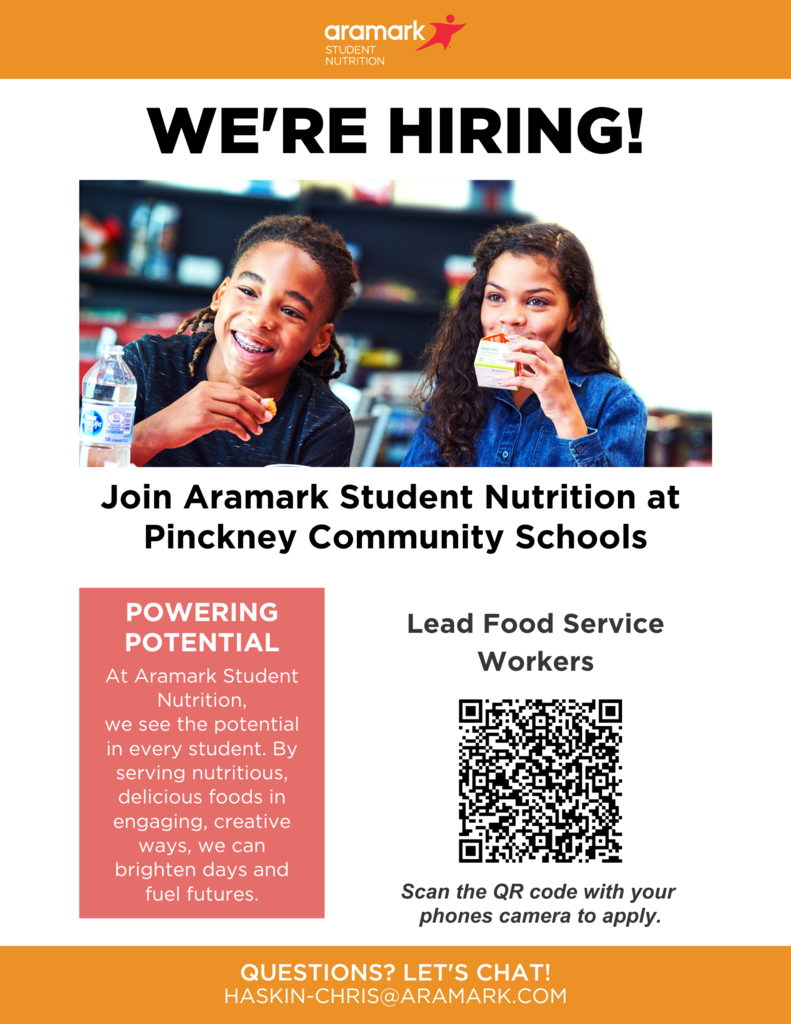 Support our Pirates at the Pinckney Cheer Art and Craft show!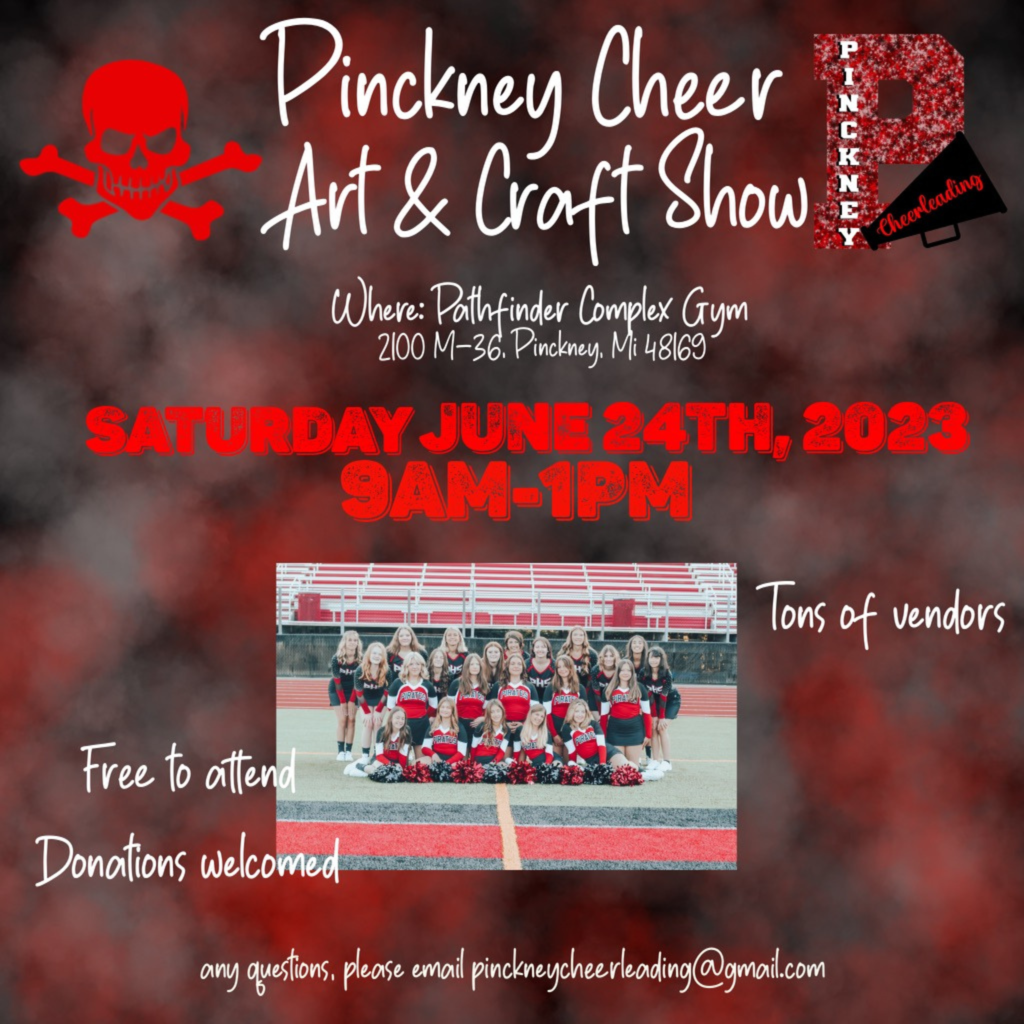 Happy Paraprofessionals Day at Farley Hill - Join us in celebrating our hard-working and totally loved Special Ed Aides today!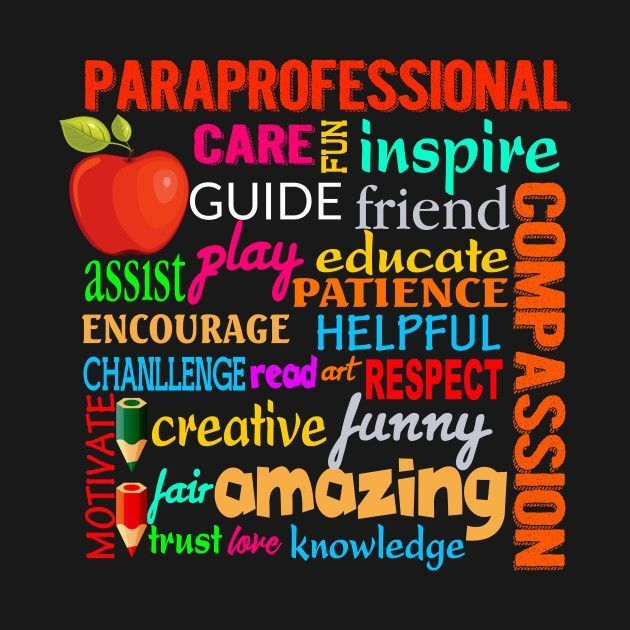 April 24 - 29 National Library Week Food Drive for Farley Hill Food Pantry at Pinckney Community Public Library. Pinckney Community Public Library 125 Putnam Street Pinckney, MI 48169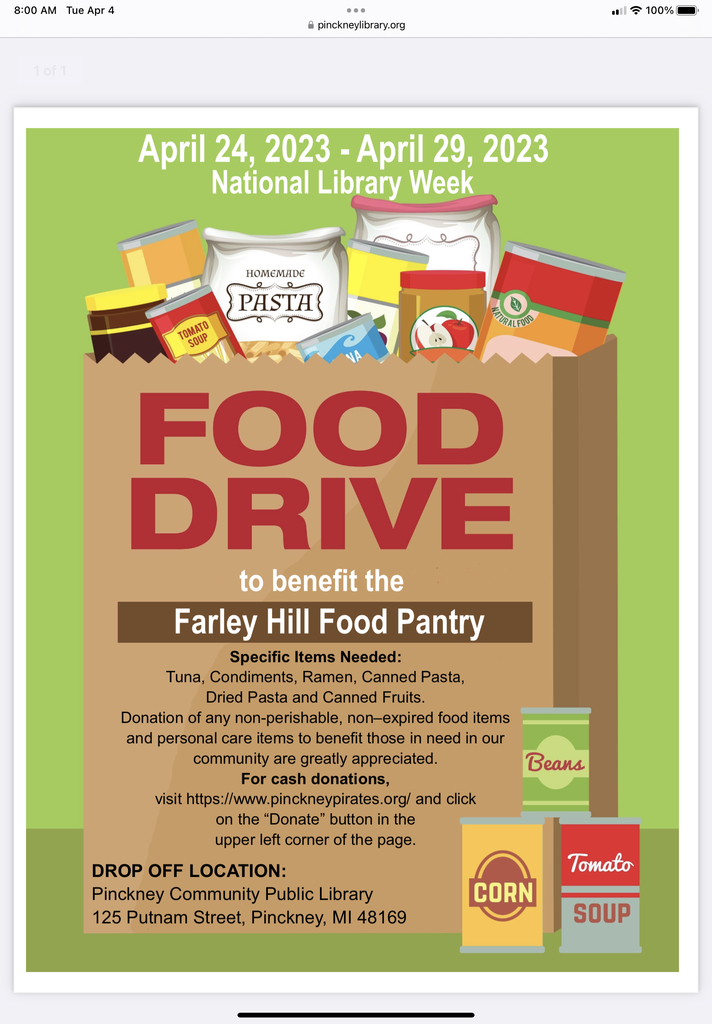 Wednesday and Thursday's Trivia winners! Also, you can see our progress on ODOB pigs!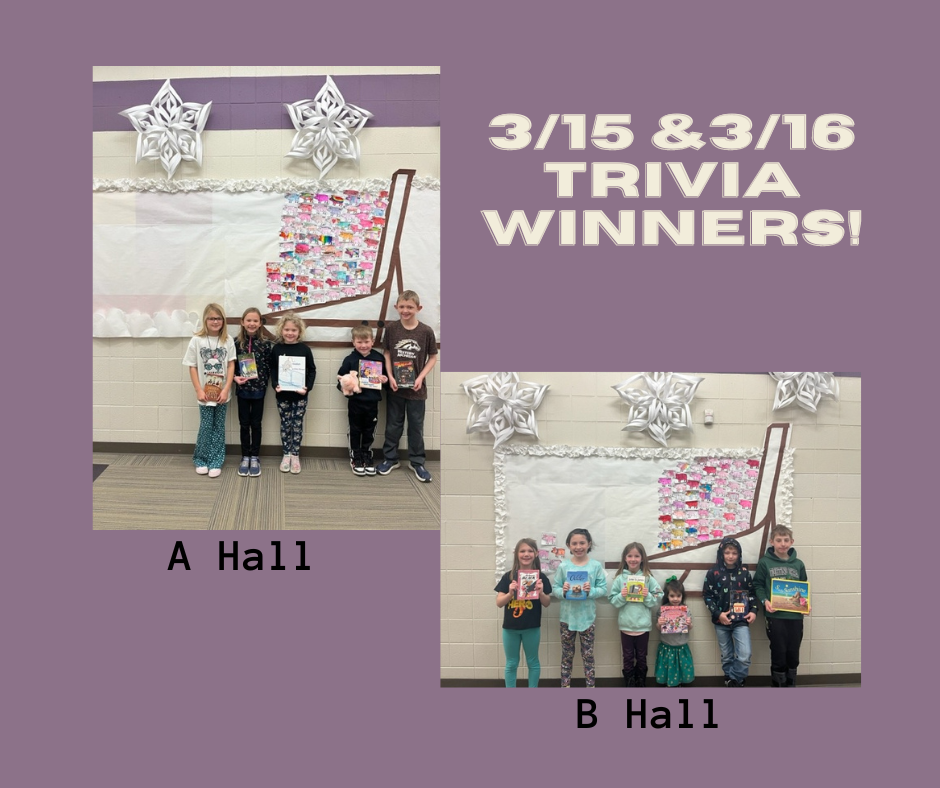 Take a look at our chilly trivia winners :-)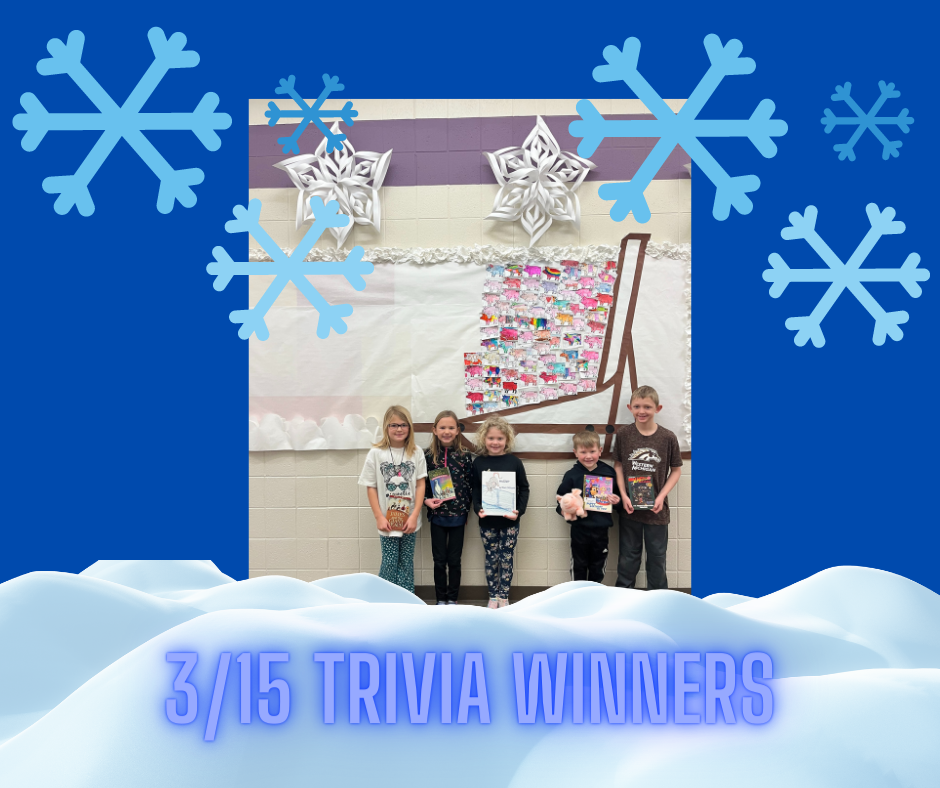 Trivia winners for 3/14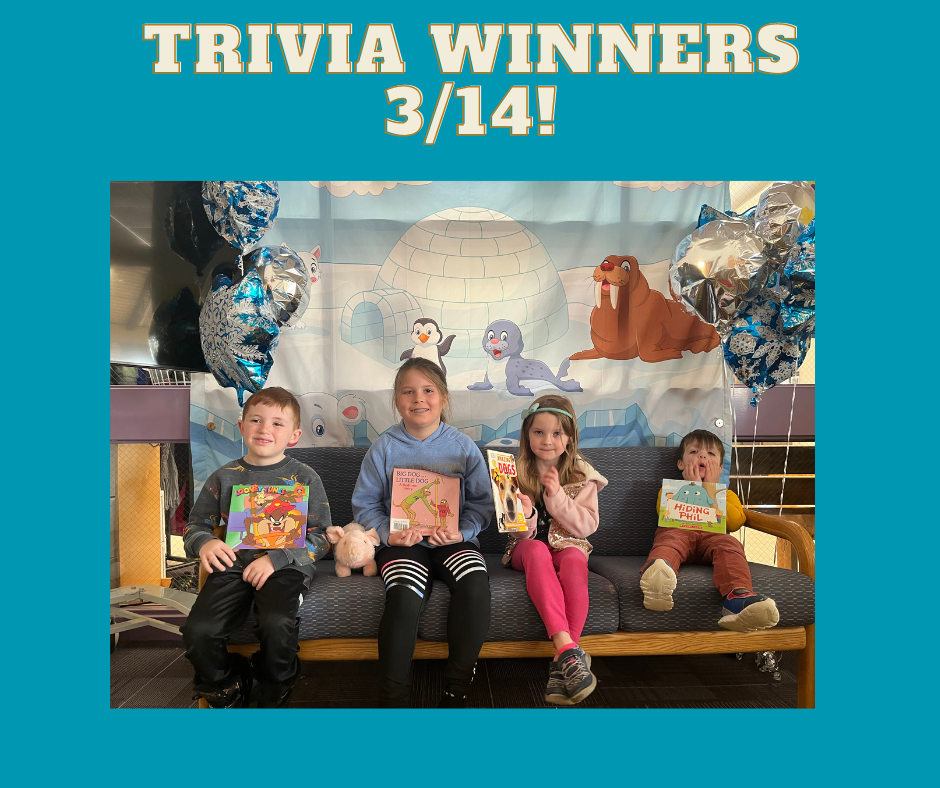 Our adorable trivia winners for 3/13!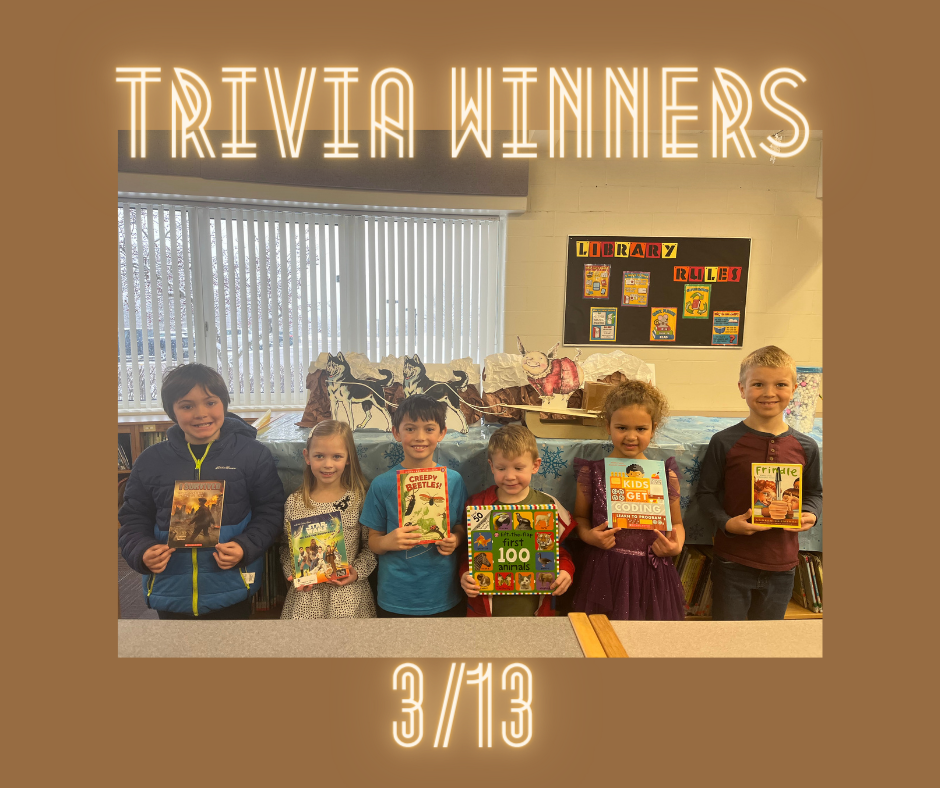 Our igloo is complete, thank you to all who contributed!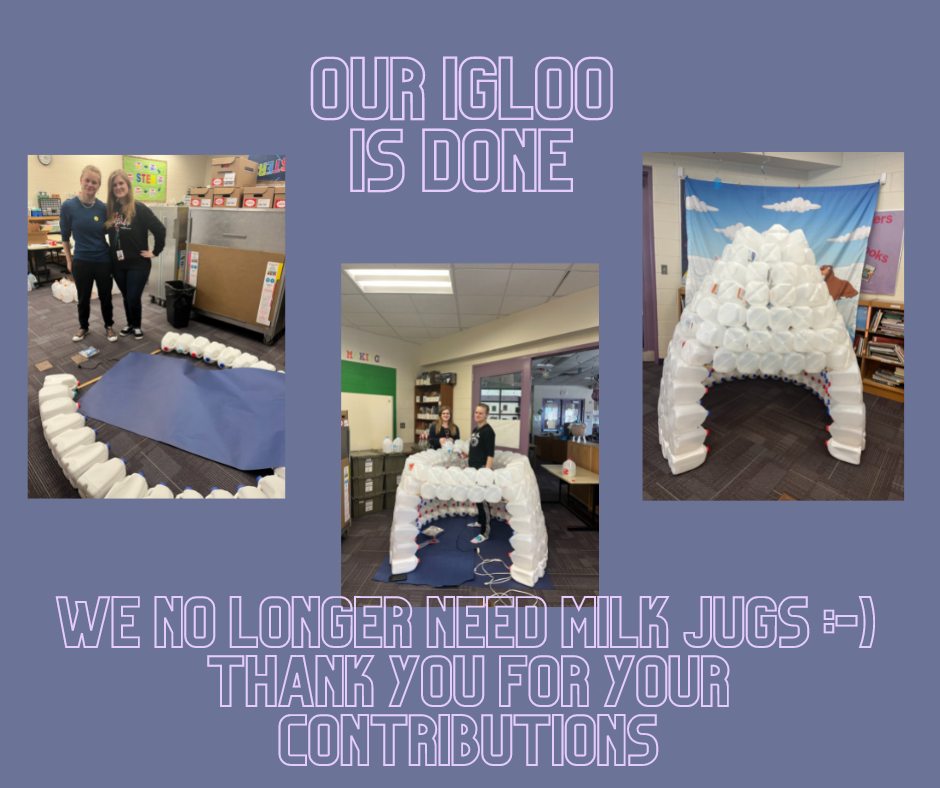 Reminder: Spring Picture Day is Monday, March 13.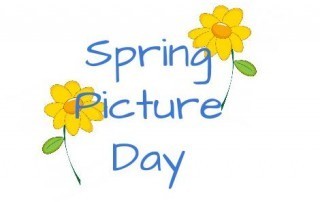 ODOB Trivia Winners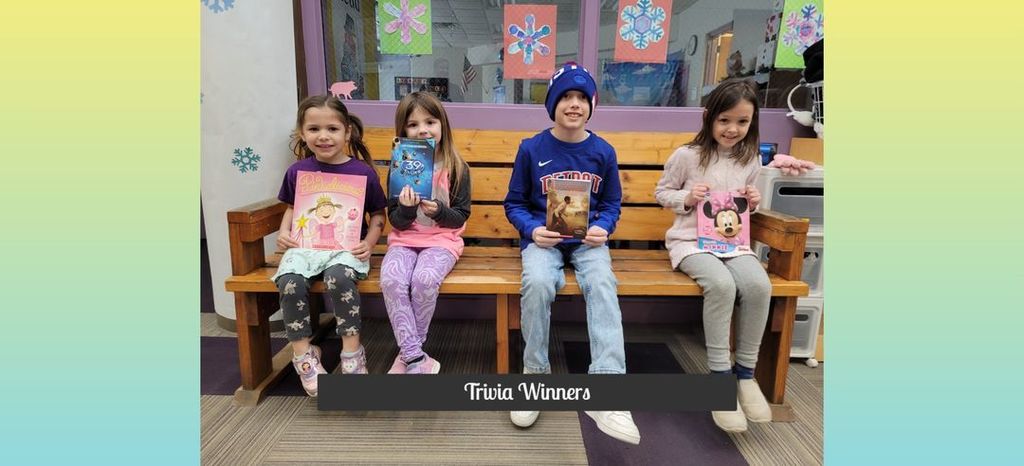 3/9 ODOB Trivia Winners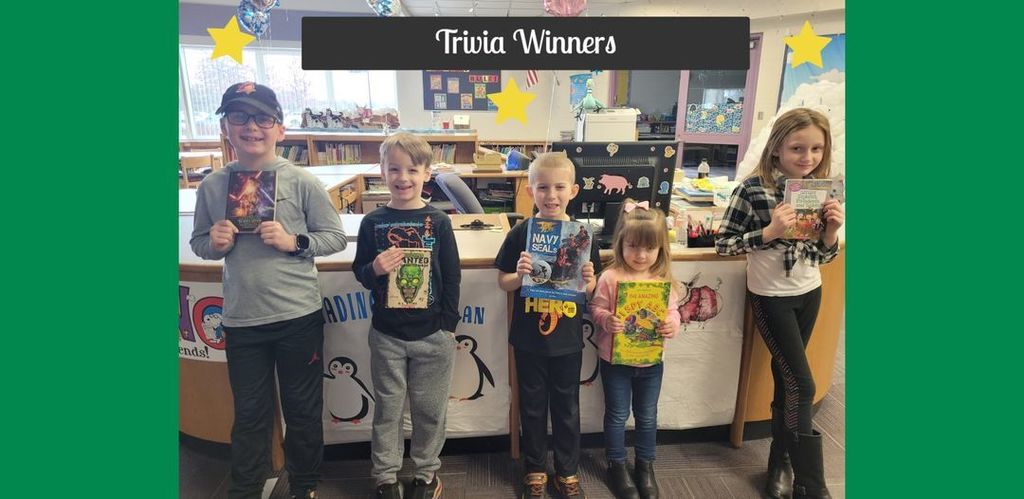 Our ODOB trivia winners for 3/8/2023!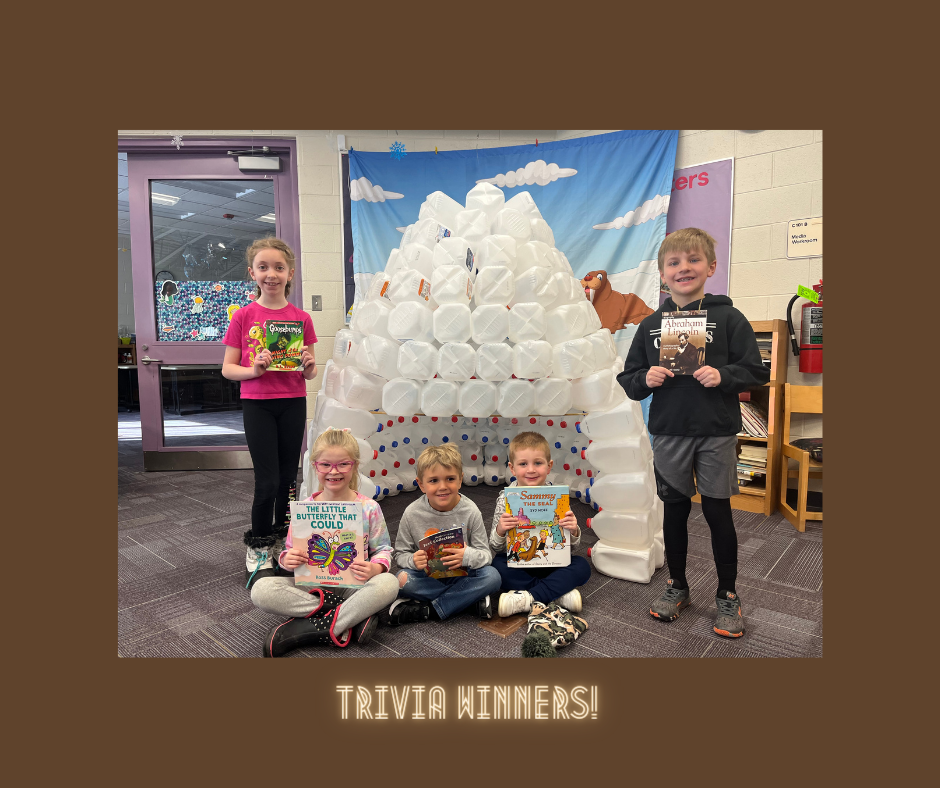 Thank you Livingston County K-9 unit for your presentation to our 3rd-grade classes!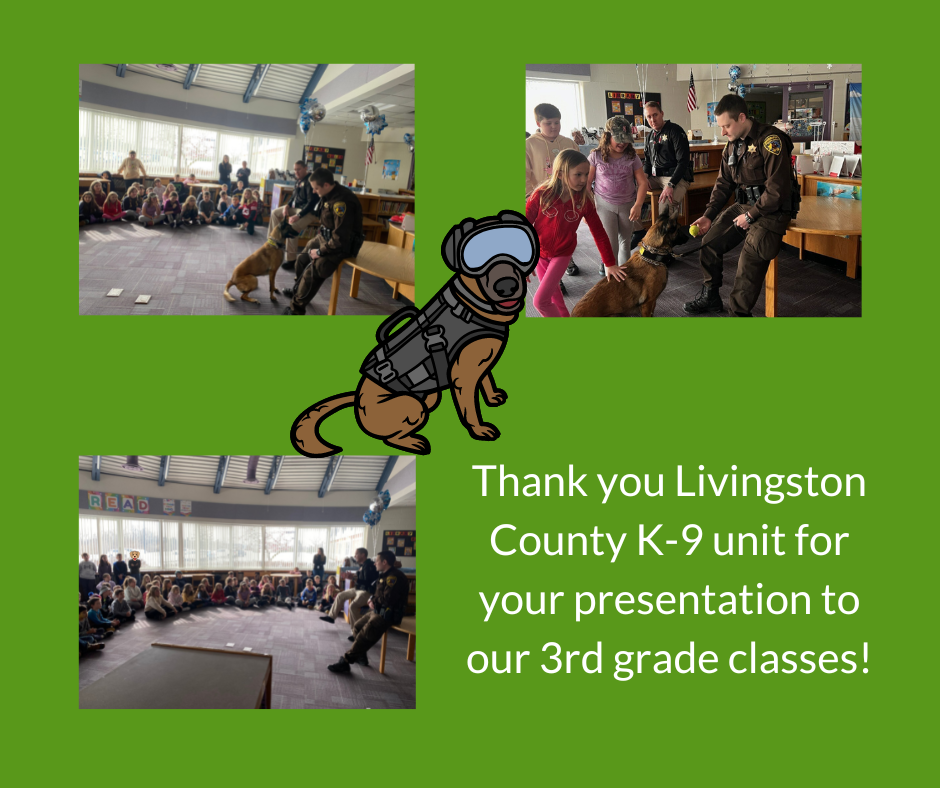 Today's Trivia Question Winners!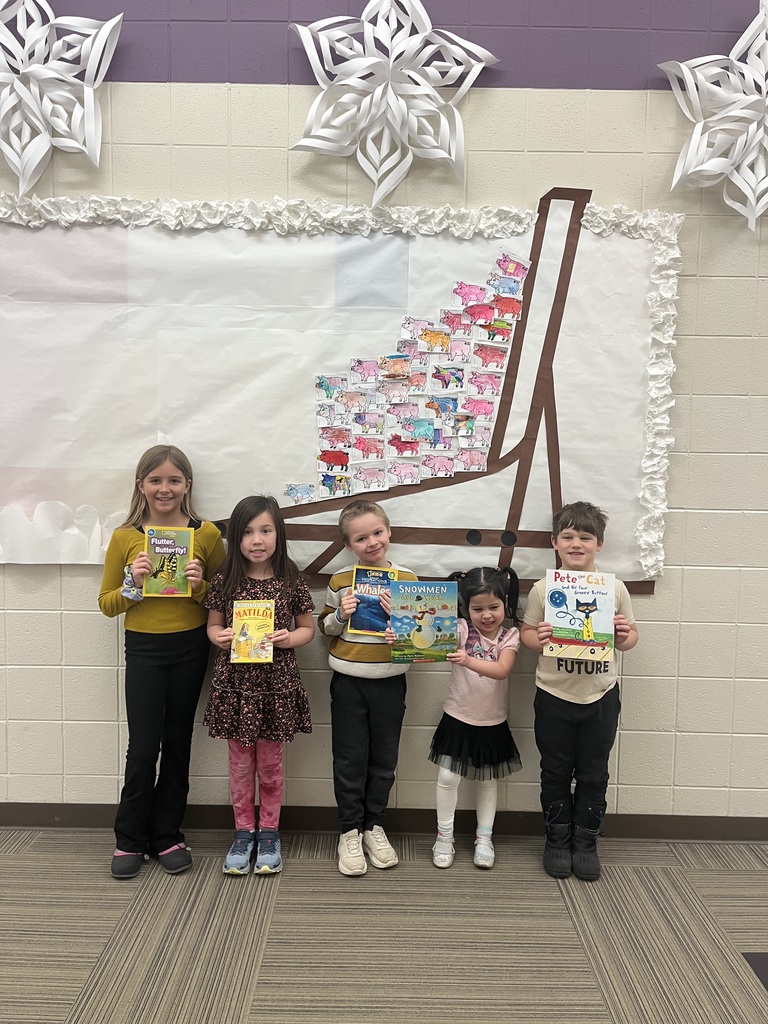 Congratulations to our Trivia Question Winners!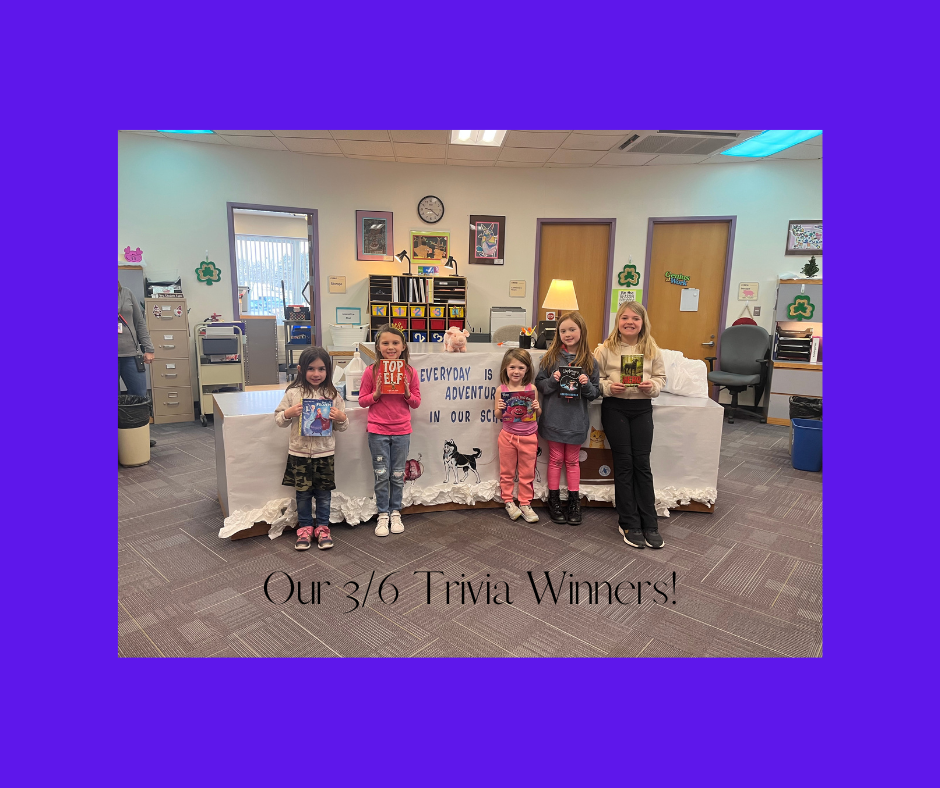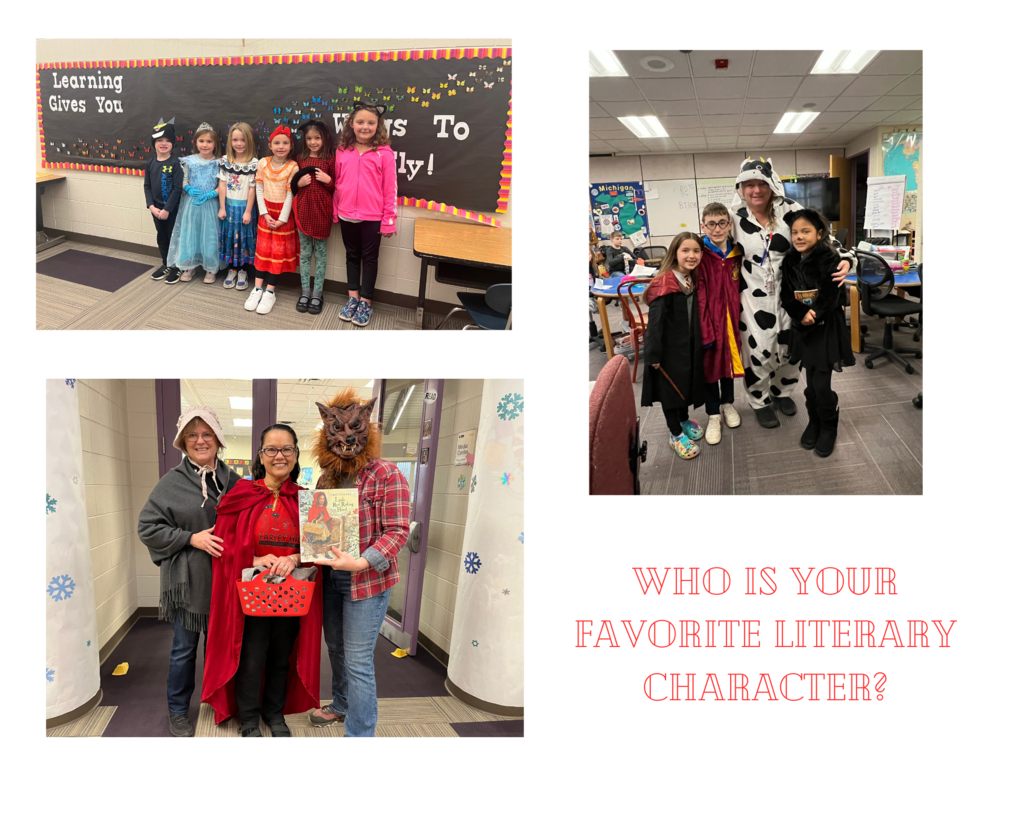 Thanks, Coach Carpenter and the Varsity Football team for taking time out of your day to read to Farley Hill Students!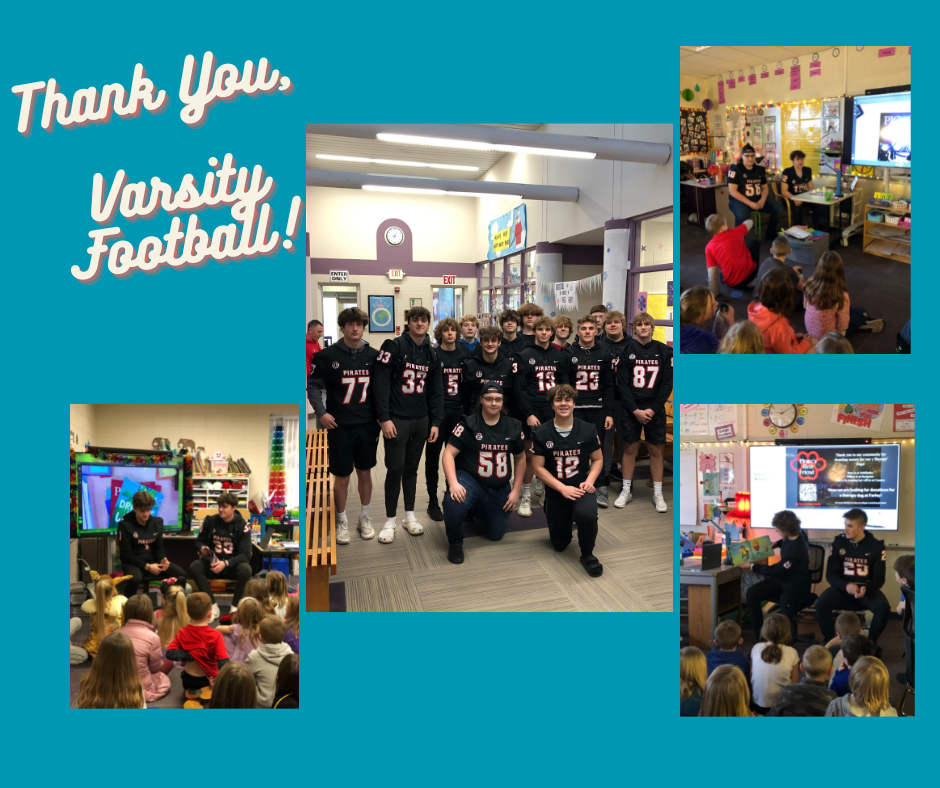 3/3 Winners for our Trivia Question!