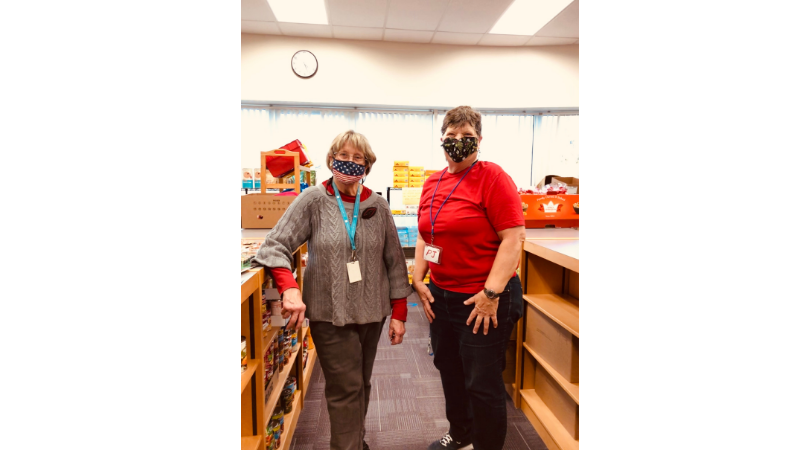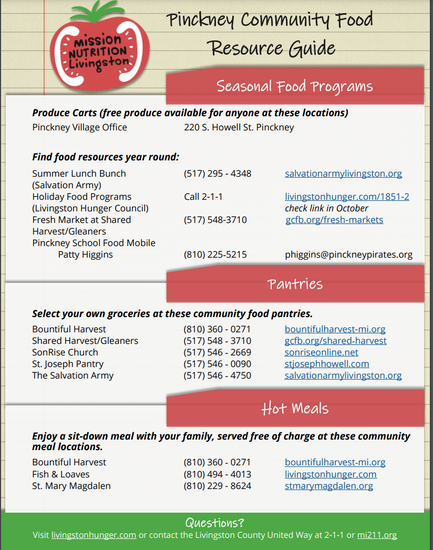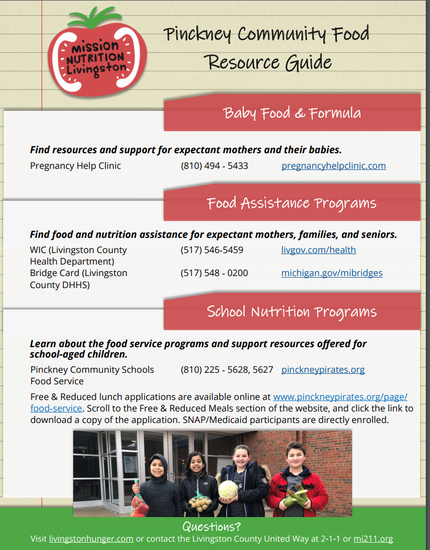 Updated 5/14/2021
Farley Hill Food Pantry is open on Thursdays 5:00 - 6:30 pm.
Donations can be accepted at the Farley Hill Elementary Office Monday - Thursday from 10:00 am - 2:00 pm when school is in session.
Are your cupboards looking bare? Are you having a difficult time making ends meet? Maybe we can help. Did you know we have a Food Pantry right here at our school? Families in need are invited to visit our Food Pantry (use the entrance on the north end of the building). We accept donations for our Food Pantry year-round, so if your cupboards are overstocked please consider donating extra items for those in need.
There are several summer supports set up for food insecurity
Gleaners is coordinating Produce Carts at the locations below. They will be stocked by Gleaners but local residents can also drop off excess produce. Anyone can go to any location.
Brighton Village Mobile Home Park 7500 Grand River, Brighton

Grand Plaza Apartments 401 South Highlander Way, Howell

Pinckney Village Office 220 S Howell St, Pinckney

Cedar River Estates Mobile Home Park 400 Cedar River Dr, Fowlerville

Coventry Woods Mobile Home Park 7243 Sheldon Road, Whitmore Lake

Mill Pond Brighton 614 N 2nd St. Brighton

Kensington Woods Charter School 9501 Pettys Rd, Lakeland, MI 48143

First National Bank-Howell 101 E. Grand River Howell

First National Bank -Fowlerville 760 Grand Ave. Fowlerville