Hello PCHS Community,  We did it!  Find the last newsletter of the 21-22 school year here!
https://www.smore.com/7w1v3
We wish you a fantastic summer,  Mrs. McBride & Mrs. Woods 

Hello PCHS Community! Class of 2022 Students & Families: We are watching the weather closely for Sunday morning's graduation ceremony. We will make a call by Saturday morning about whether to proceed in the stadium or to move the event inside, which would limit the capacity to 6 guests per graduate. We sure hope we can keep it outside! This week's newsletter includes the last week of school schedule and spirit day themes, the PCHS summer hours, the graduation live stream link, pictures of our therapy dogs, varsity cheer tryout info, and more! Newsletter here -->
https://www.smore.com/psakh
See many of you on Sunday! Mrs. McBride & Mrs. Woods

Good Morning, PCHS Staff! This morning around 9am, we will be doing a graduation rehearsal with Seniors out at the football field. When we are heading inside afterwards, an announcement will be made for you to bring your class out into the hall (CTE to Commons, 2nd floor to first floor) to clap our awesome seniors out. Seniors will walk through the commons and 1st floor academic wing before heading onto busses to do the same thing at the rest of our PCS schools. Hopefully this announcement will occur shortly before the end of seminar. Thanks!


Check out this beautiful chalk art by our Spanish 4/AP class! They had to recreate a Spanish painter's work. We have some Picasso art and a Rufino Tamayo replica.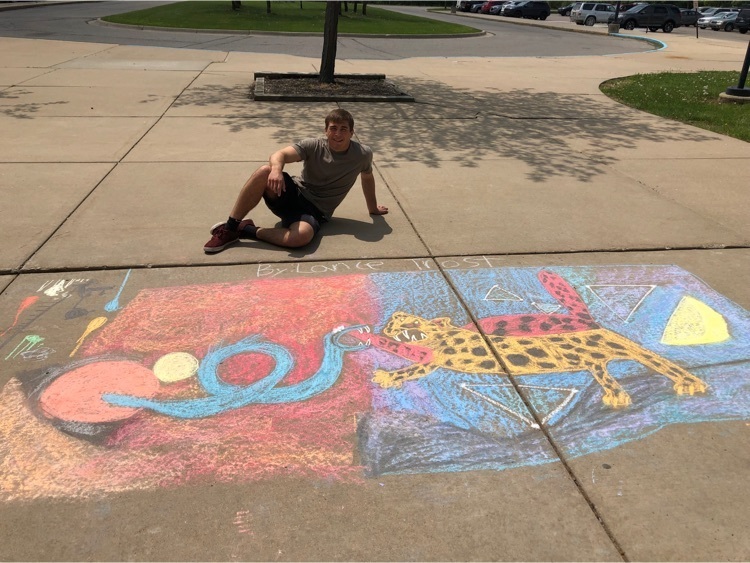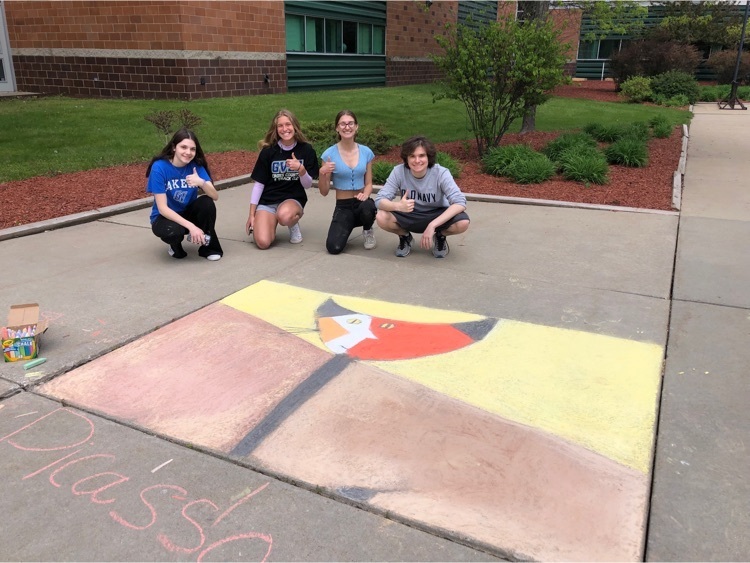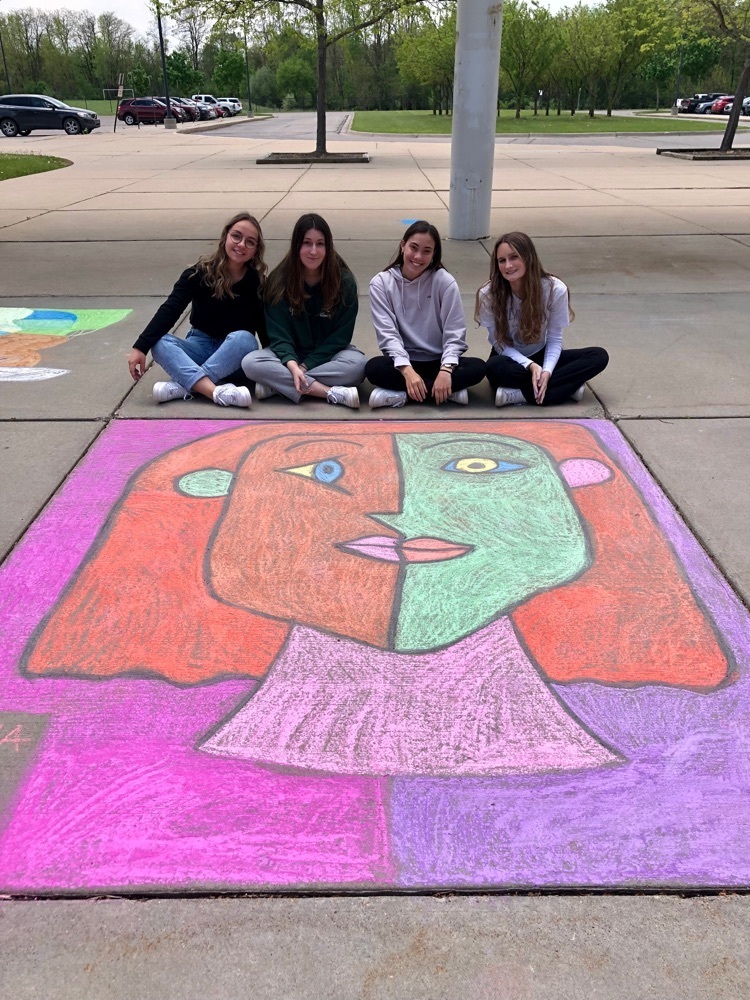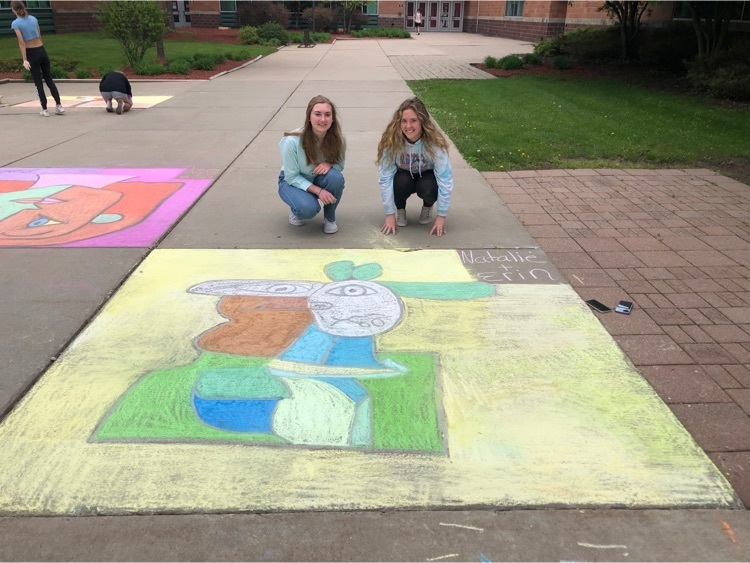 Hello PCHS Community, We're down to the final week for our Seniors! Wow. What a great bunch of students with so many exciting plans ahead. We look forward to a positive and celebratory last week of school with you! Check out this week's newsletter for details about Chromebooks, summer school options, and more! Newsletter here -->
https://www.smore.com/e6uab

Hello PCHS Community, Check out this week's newsletter, which includes the results of our 2022-23 Class Council and Stugo elections, updates on student handbook revisions in the works for next school year, Senior Decision Day photos, Senior Chromebook turn-in options, and more! Newsletter here -->
https://www.smore.com/jp3km
Have a wonderful weekend, and Happy Mother's Day, Moms! Mrs. McBride & Mrs. Woods

We are so blessed to have committed, caring, and passionate paraprofessionals at PCHS!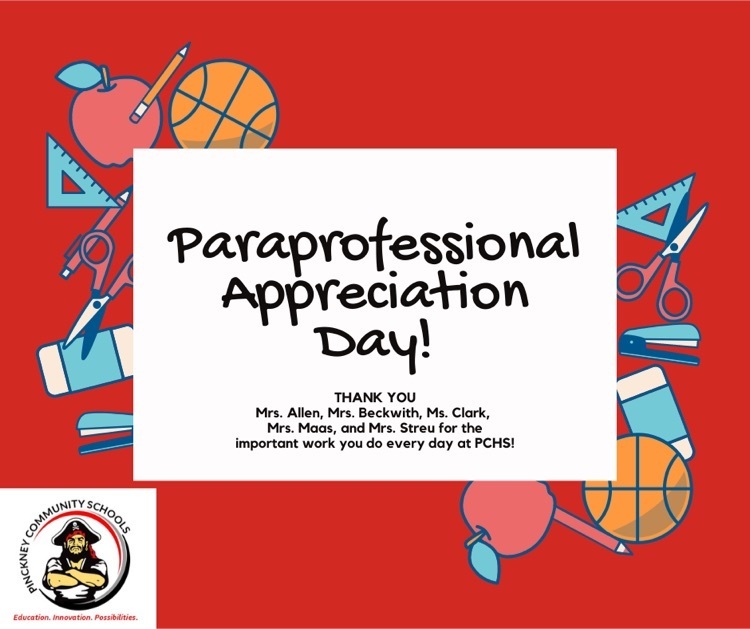 Hello PCHS Community, Enjoy the warmth this weekend!! Newsletter here -->
https://www.smore.com/q21cr
Thanks, Mrs. McBride & Mrs. Woods


Join Mrs. McBride & Mrs. Woods next Thursday, February 24 at 7pm for an introduction to PCHS, who we are, what we're about, and how we pursue our vision of every student and adult in our building feeling connected, empowered, and prepared to succeed in the path of their choosing. The presentation should run no longer than an hour, and there will be time for questions at the end.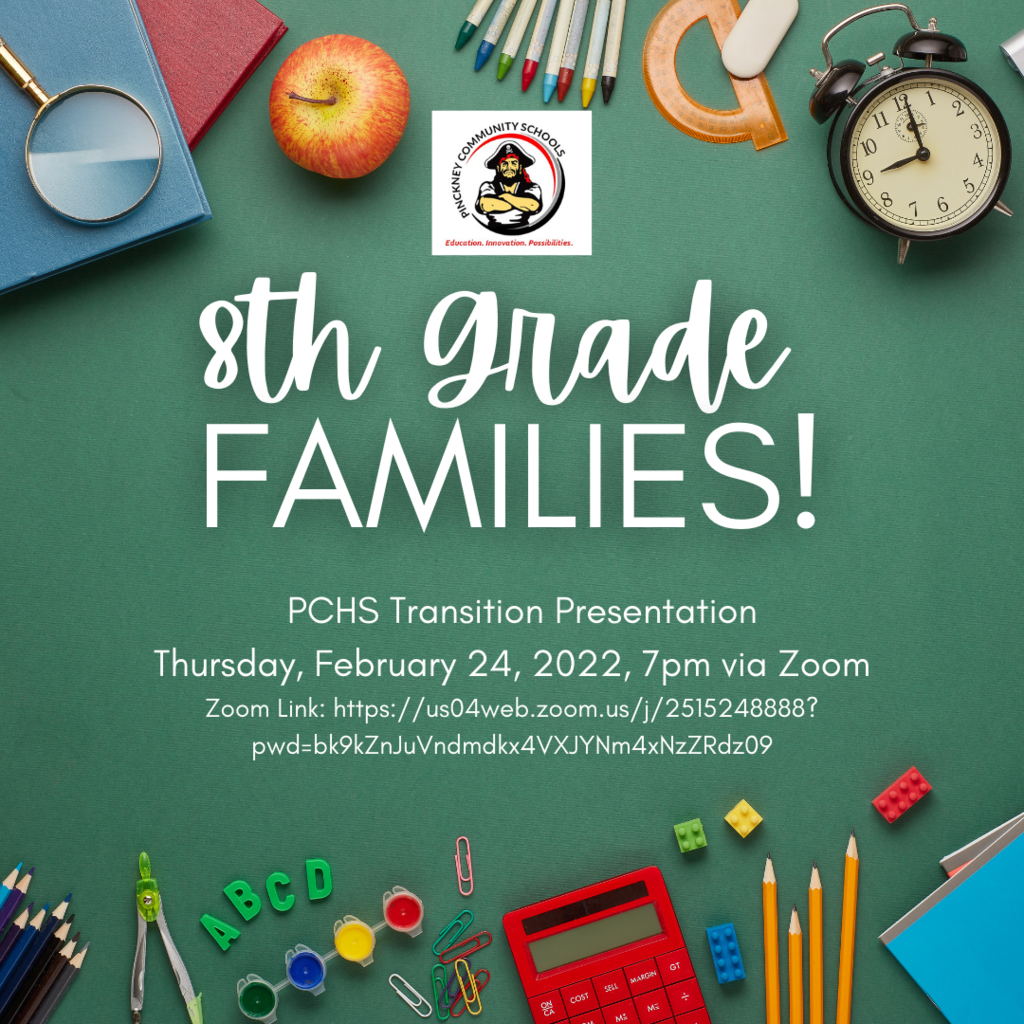 Hello PCHS Community, The final newsletter of 2021 is here!! -->
https://www.smore.com/hv3wn
Have a wonderful winter break, and we will see you on Monday, January 3, 2022!


Seniors & Parents of Seniors! Consider attending this evening's event if you have not yet taken steps to complete the FAFSA which is an integral step for qualifying for college scholarships and financial aid.

Hello PCHS Community, Read this week's newsletter here --> 
https://www.smore.com/bvf94
And consider stopping by NautiMi before 8pm tonight to contribute to our new "Pirate's Best Friend" therapy dog project!  Thanks, Mrs. McBride & Mrs. Woods


We are celebrating another wonderful principal for National Principals Month! Principal April Woods has been in our district for 14+ years. She started as a special education teacher, then assistant principal and principal at PCHS. April was also our volleyball coach, she established and oversees our LINK program. Mrs. Woods is energetic, a great listener, and a voice for struggling students. She gets things done and has high expectations of herself, staff, and students. She also loves all kinds of 'big' earrings and jewelry! Thank you April for your dedication to PCS! #ThankAPrincipal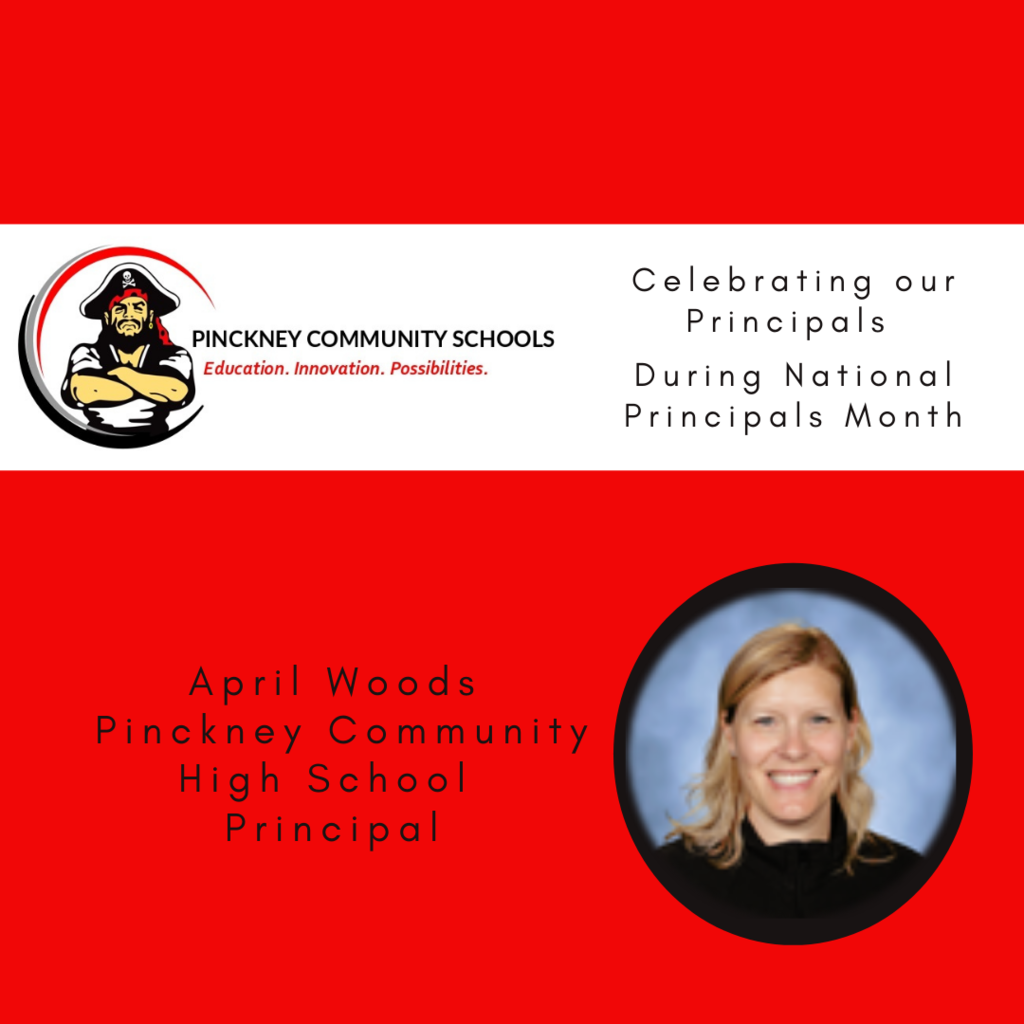 October is National Principals Month! We'll be celebrating Principal McBride all month long. Julia McBride has been at PCS for 4+ years as our New Tech Director and now principal at Pinckney Community High School. Julia has also been a national New Tech Coach where she worked with schools all across the US in helping teachers become their best. Mrs. McBride is great at asking thoughtful questions to help move our district forward. She is a deep thinker, she is caring, kind, and has a tremendous amount of passion regarding equity and inclusion for all kids. Thank you Julia for being such a great leader! #ThankAPrincipal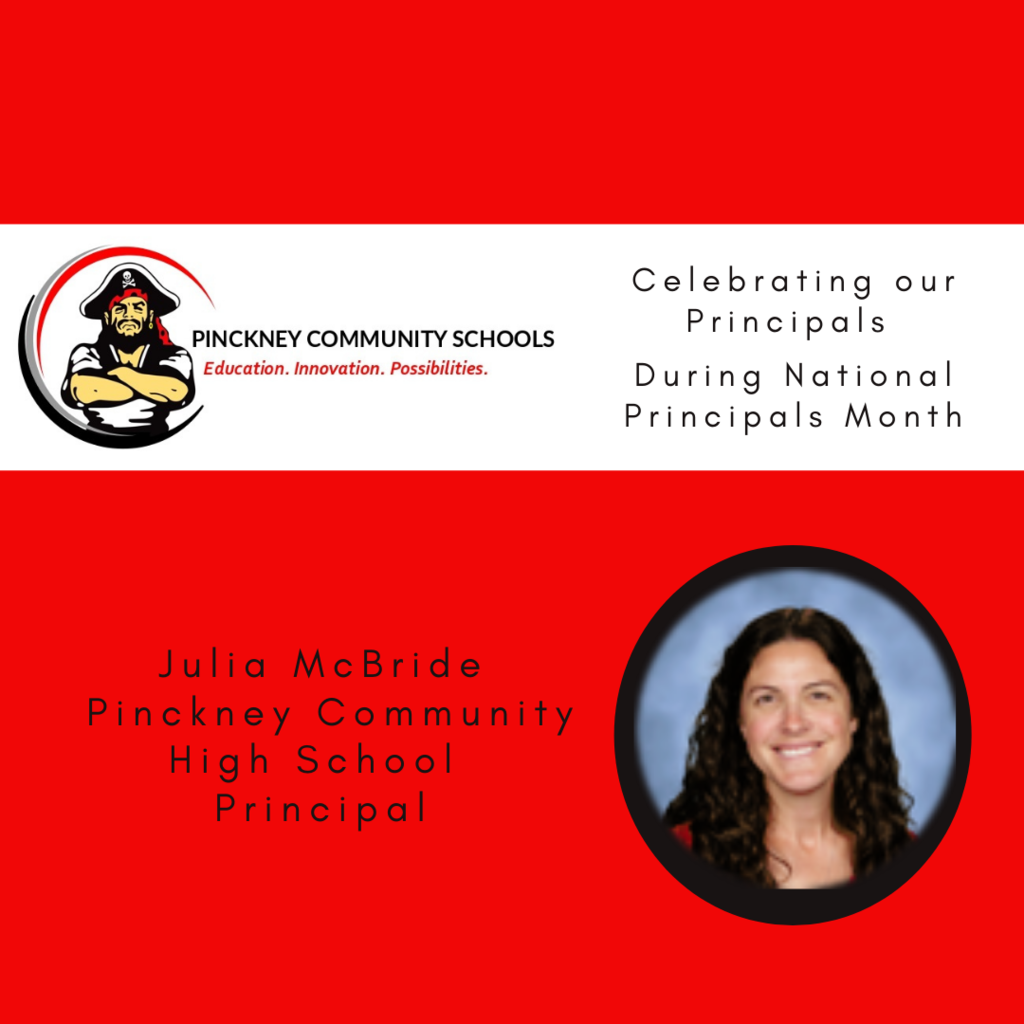 Thank you to the Huron River Watershed Council for teaching our students about the water quality of Honey Creek by having them explore the living organisms that live in it as well as the turbidity of the creek!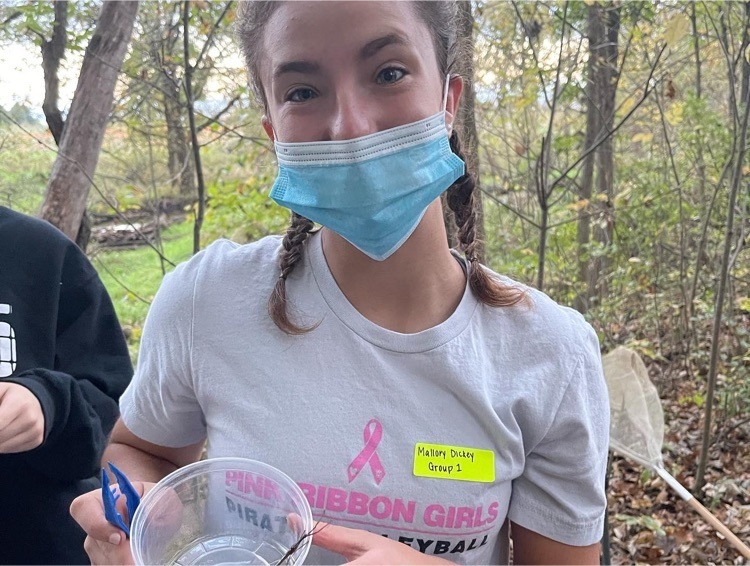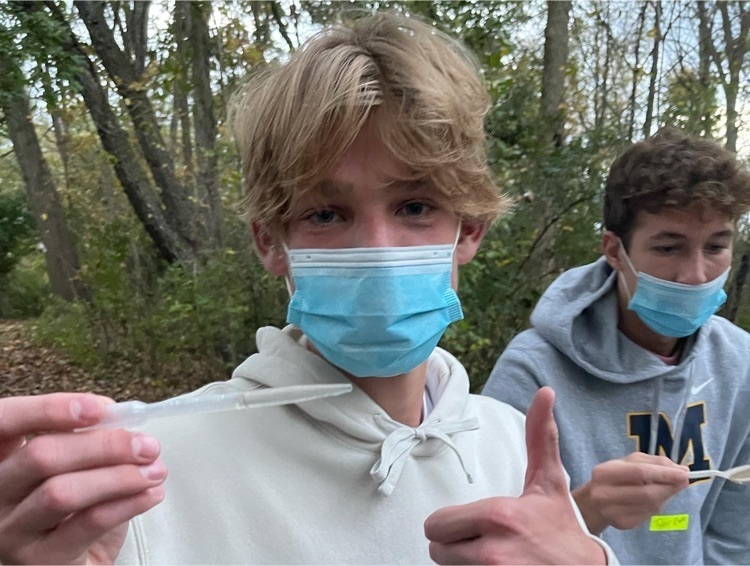 Hello PCHS Community, This week's newsletter is here. -->
https://www.smore.com/0241m
Enjoy this beautiful fall weather! Mrs. McBride & Mrs. Woods